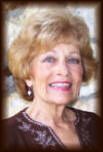 "Member Empyrean" – Deputy Moderator
Deland, Florida USA
"Marge Tindal" joined us at PiPtalk on November 6, 1999. She has been a cornerstone of the forums, and a beloved friend to all who knew her.
Marge was a loving mother, grandie-mother, and friend, who was always available for us in times of need. She prided herself in her native American and family oriented poetry, and selflessy responded to our resident poets when they needed a supportive ear.  Some of us were blessed to have met Marge personally, and will always cherish our memories of her in "real time."
Marge's inspiration will continue to live in these halls through her loving words forever. Her poetry can be read by searching her name on the PiPtalk forums, and on her site, Treasures of the Heart.