This page is proudly dedicated to those special members of Passions in Poetry who have passed on to a greater peace.  Each of these wonderful poets has given far more to our poetic family than we could ever have hoped to return, and each will forever hold a special place in our hearts.
May they rest peacefully, and always be remembered through their own immortal words.  Passions in Poetry thanks them, one and all.
Any PipTalk member who is aware of a member who has passed on, please contact Ron at ronc@netpoets.com and/or Nan at nanciness@verizon.net so that they too can be included in our tribute.
Karen Klassy Lassy
Hope Smith
John Huan Yi Pawlik
Karen Blaise
Helen Mae Chambers
Muys
Steven Snow
Bill Charles Fekishazy
David deleeme White
Bridget Louise Ryan
"Froggy" pipTalk Member
Ella joined pipTalk in June of 2003 and posted 142 poems with us up through 2007. Ella had a great sense of humor that she expressed through her poetry, with a particular emphasis on cats.
Among her best work is this special poem, posted with comments here
I WILL ALWAYS BE WITH YOU
By: Ella Griswold
Close your eyes,and picture me there
and I will be.
Think of me in your thoughts
and I'll be there.
Look into your heart for me
and feel my love.
Reach out with your hand
and I'll take hold.
Be not alone for I am with you.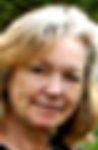 "Member Empyrean" – Deputy Moderator

"Kacy"
first joined us in the Passions in Poetry forums on May 18, 2001, and she has been a favorite among our contributing poets ever since. Kacy's greatest love was her daughter, Sara; and her purpose throughout her time with us was to make our world a better place. Her love of nature was prevalent in her work. She leaves us with over 29,000 (nearly 100 originating) posts on our boards, in words that we will each forever remember her by.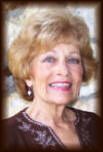 "Member Empyrean" – Deputy Moderator
Deland, Florida USA
"Marge Tindal" joined us at PiPtalk on November 6, 1999. She has been a cornerstone of the forums, and a beloved friend to all who knew her.
Marge was a loving mother, grandie-mother, and friend, who was always available for us in times of need. She prided herself in her native American and family oriented poetry, and selflessy responded to our resident poets when they needed a supportive ear.  Some of us were blessed to have met Marge personally, and will always cherish our memories of her in "real time."
Marge's inspiration will continue to live in these halls through her loving words forever. Her poetry can be read by searching her name on the PiPtalk forums, and on her site, Treasures of the Heart.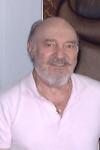 Sy the Dauber – "Member Empyrean"
Tamarac, Florida USA
Sy joined us at Passions in Poetry on July 7, 1999, a mere month after we opened our doors.  He was brought to us by his good friend,  Michael Mack, (Balladeer) – and quickly became one of our most loved and admired poets, spanning nearly a decade of wonderful PiP posting.
Sy was a man of many talents.  He was an artist, a writer, and a philosopher.  With 32,119 posts to his credit, Sy will be remembered for his daily morning postings where he shared his wisdom with us..
We have a wonderful page commemorating Sy and Isabel's Diamond Anniversary celebration at http://sy.netpoets.net – Please check in to see the two of them together.  He and Isabel traveled a great deal, and included a few  PiP conclaves in their schedules.  Many of us had the great pleasure of knowing Sy "in real time," and we're all grateful to have had those special times with him.
Sy's greatest love and inspiration in his life was his dear wife Isabel.  He speaks his heart to her many times in his poetic words.  His poetry can be researched through the "search" function in the PiPtalk forums.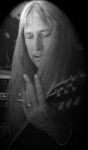 Fagin – "PiPtalk Member"
Arroyo Grande, California USA
"Robert Rilling" joined PiPtalk on May 7, 2004.  He began his life in Los Angeles, California, later growing into adulthood in Santa Maria, and spent his good times in San Luis Obispo and later in Arroyo Grande.  He stayed "near the sea" where all life begins, Sissie.  He had a child by his first wife, and in a second marriage, adopted his step-children who remained close to him at the end of his life. Relationships seemed difficult for him, because his first passion was, and remained to the end, his music.  Before ill health overrode his musical dreams, Robert helped form a couple of bands, the last being, "The Official Undertow,"and he enjoyed the process of creating music and writing lyrics by melding minds and psyches.  He worked in the computer field most of his adult life, before his illness kept him from moving on in life 24/7.  He knew life could be made better, by extending an open palm, an open heart, and an open mind.  He took those three things with him, and continues to play music to his heart's content.
Robert's poetry can still be read by searching our archives or clicking here.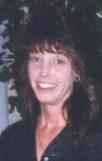 "Member Rara Avis" – Moderator
Chicago, Illinois USA
"Becky" was among the first to join PipTalk in July of 1999, our first summer here at PiP.  She was well known for her deep spirituality and her inspirational  poetry.  Becky  was a moderator for our Spiritual Forum for quite some time, and stole the  hearts of most of our resident poets..
Becky's poems number well over 200, and can still be read by searching in our PiPtalk archives.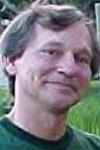 "Member Ascendant" – Deputy Moderator
Savannah, Georgia USA
"Michael Pruitt" joined PiPtalk on February 16, 2000, and subsequently helped us as a Deputy Moderator.. During his time with us, Michael blessed us with over 300 of his delightful poems spanning nearly four years, until his illness prevented his further participation.
Michael's poetry can still be read by searching our PiPtalk archives, and some wonderful family photos can be enjoyed by clicking here.

 "Member Rara Avis"
Kalamazoo, Michigan USA
Lyra" as we all affectionately knew her, joined us in December of 2001. Her heartfelt poetry quickly became an integral part of the heartbeat of PiPtalk.
By March of 2003, Renay Piercey Nesius had posted over 300 poems, which can be read either in our Passions in Poetry forum archives or by visiting her Madame Chipmunk, her netpoets website.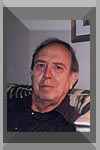 "PiPtalk Member"
Wilmington, Delaware USA
Wilfred Yeats," William Bolza, joined us in August of 2000 and continued posting his wonderful poetry for nearly a year, interacting and collaborating with many of our resident poets.  He holds a special place with all, as he was our first family loss.
Wilfred's insightful poems number well over 300, and can be read by searching our PiPtalk archives.